We love the thrill of this month, where people wear their love just like a dress, and they let it bring out their aura and vulnerability. Amidst crazy times, one constant remains: Love wins.
For this special day of the year, it is always best to showcase your love with captivating notes of flowers. You can always count on our 'petites mains' to deliver their dazzling masterpieces, revealing a paragon of 'savoir-faire'. 
Flowers are visual cues to remember happy moments; and what is happier than being in love?
Go for the classical red roses if you're on the traditional side, we offer the freshest and most luscious flowers for this occasion! But if you're not afraid to stand out, you can always opt for electrifying red tulips that fulfill the most aesthetic little eyes. 
Keep your emotional radar alert and choose to live passionately! Express your love with our enchanting flowers cause love is an action not a word.
Shed your love and emotions through your favorite blooms and write a chapter in your story that has a happy ending, because your heart is worth plenty!
The sunshine of friendship and love is a promising avenue with unlimited horizons.
 Gamble everything on love, and win!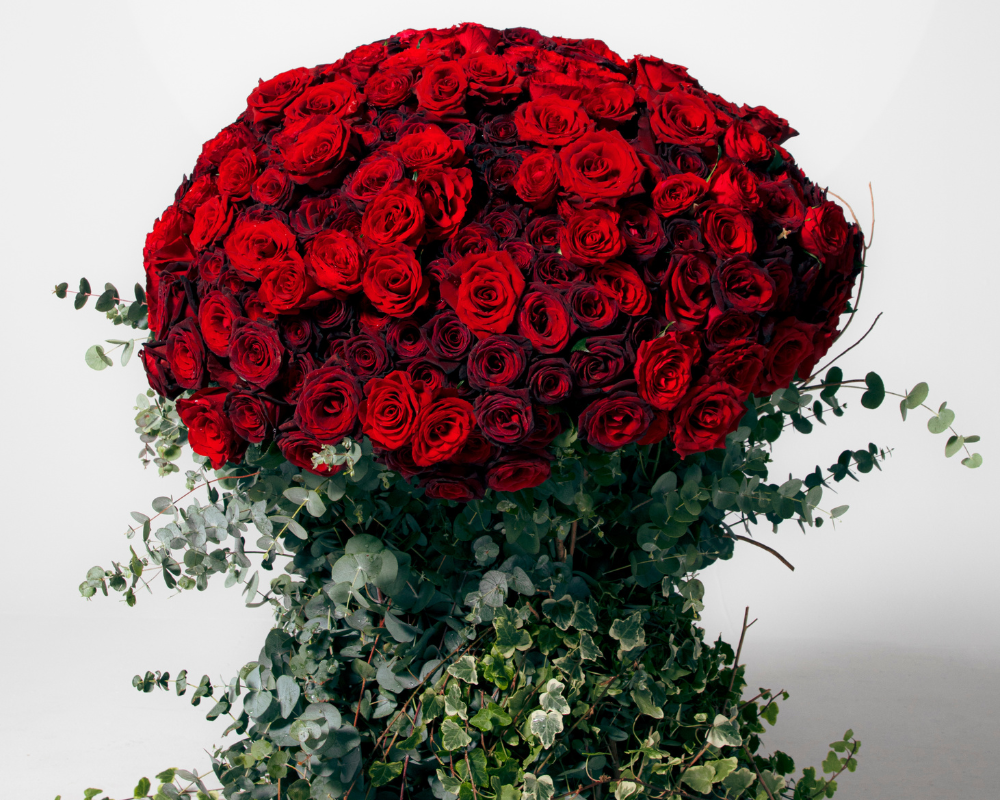 Roses have reserved a place of preference in everybody's hearts. Queen of flowers, it is the star of all bouquets. So go all out to impress your loved one and sway in romance! Did you know the larg...
Read more